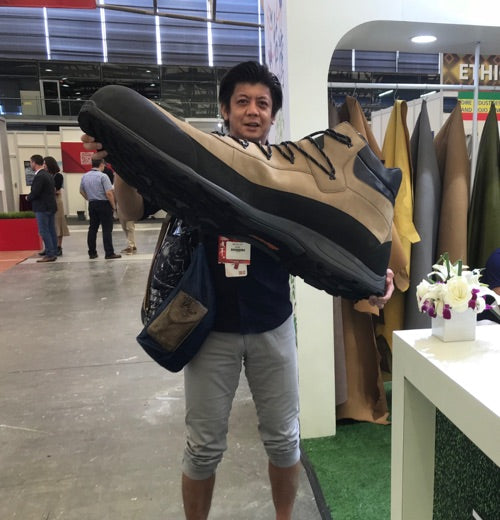 Ruke representative Takeshi Wada
Insane.
When you meet the one and only thing. When you get something that no one has. When you change what you own, your feelings change. The potential is brought out, the eyes shine, and you become stronger. As you spend your time positively and always feeling happy, you will naturally wear a happy atmosphere and will have the power to invigorate the people around you.
Ruke
In Bali, Indonesia, it means "princess" and "brilliance".
Our goal is to create products that can be loved for a long time, with their individuality shining and each taste being born over time. We would like you to enjoy the unique personality of the world, where the charm of natural materials and the craftsmanship are alive. People live in nature and are made alive by nature. And it is the same in manufacturing. Natural materials such as leather grown in the nature of Bali, Indonesia, are made into shapes by making the best use of their respective textures. With careful handicrafts where you can feel the craftsmanship everywhere, we will sublimate materials that give off a strong personality into items. We will develop leather products such as bags, wallets, accessories, shoes, etc. centering on Stingray (ray leather), which is called a jewel of the sea and is difficult to process, python, crocodile, lizard, etc.
We will make "the only precious jewel in the world"
The real pleasure of haute couture is that you can get a product with your own specifications that you can't find anywhere else. Not only the time to wait for the finished product, but the whole process from consultation to completion is fun, and it is the only way to get true comfort in the shortest possible time. One original in the world. You can't understand this joy until you experience it. Leather products, which become deeper and more brilliant with aging, become intellectually and mentally richer as they get older, and overlap with the way of life of a beautiful person who matures.
For those who order leather products by selecting materials that please you and make you look beautiful, designers are new discoveries in you that you are not even aware of. We will help you to do so. We are delighted to be able to enjoy happiness for all of you by creating "the only precious jewel in the world."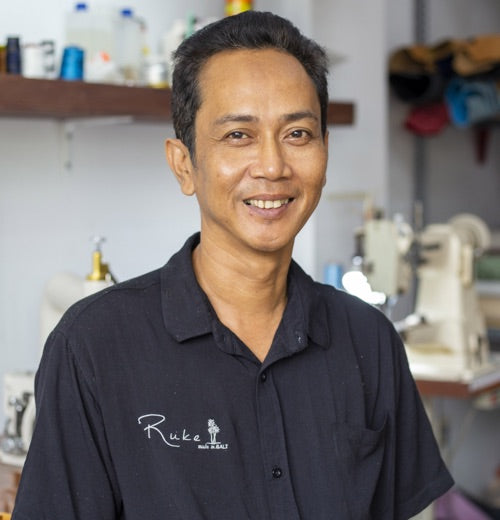 General manager of production Wahyu Widodo
Hello Japanese people. My name is Wahyu Widodo, General Manager of Production for Ruke in Bali. Thank you for your continued support of Ruke's products. Our workshop is made up of four craftsmen who are very serious and have a good understanding of Japanese values and ideas. When I saw how the products we made were loved. The user and the creator ... It was the moment when a bond was born across the sea. I feel that "I'm struck by that smile and continue to make it." The craftsmen carefully handle the detailed processes, and the people's hearts are behind them, enriching their lives.
It is the creator's life itself that shines in each of these tremendous tasks. This time, we will repaint the customer's own life there. I think that "made-to-order" has such a wonderful story. It is used every day in Japanese manufacturing, which values the pride of craftsmen. I hope that we will continue to be a bridge between Bali and Japan. We believe that Japanese people will also gain power through manufacturing from this land, which is said to be the island of the gods.